We haved made separate pages for our progeny, click on the name. Click on the name to see the dog's page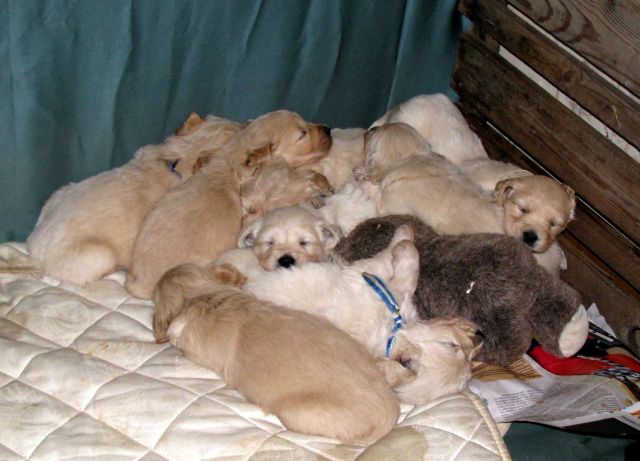 Kernow is a Cornish word for "Cornwall", and as Rianna has inherited her Cornish father's love of nature and water (incl that of stormy sea) we decided to call all Rianna's progeny with the additional family name "Kernow". The letter V came from the idea of moving backwards in the alphabet and using only Estonian letters.
When looking for names for our puppies we didn't want to use any Estonian names or English phrases, but looked at the mea nings of the names.However, we wanted the names to sound well, thus some of the names were a bit changed.